w3c
w3c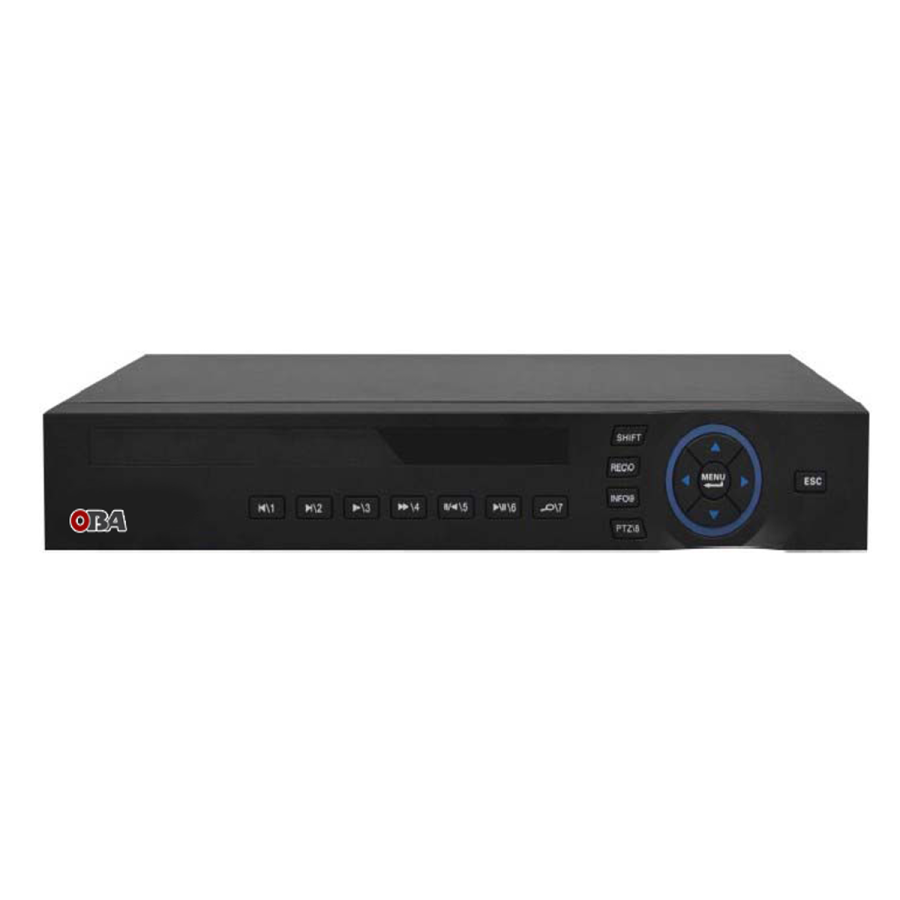 Hybrid NVR OBA-AHD-8616N: 16-Channel Video Surveillance Recorder High Definition, Hybrid Technology, Analog/IP Compatibility
Looking for a reliable and easy-to-use video surveillance recorder? Look no further than the Hybrid NVR OBA-AHD-8616N! With the ability to monitor up to 16 channels simultaneously, you can ensure maximum security for your property or business. With motion detection, you'll be alerted to any suspicious activity. Plus, with support for multiple languages, using this device is a breeze. Get complete security with the Hybrid NVR OBA-AHD-8616N.
100% secure payments
Security policy
(edit with the Customer Reassurance module)
Delivery policy
(edit with the Customer Reassurance module)
Return policy
(edit with the Customer Reassurance module)
Product detailed description:


The Hybrid NVR OBA-AHD-8616N is the perfect solution for all your security needs. This video recorder supports up to 16 channels, ensuring that all your surveillance requirements are met. The OBA-AHD-8616N is a well-designed and efficient device that offers you the best in terms of video recording capabilities.


Product features:


This Hybrid NVR is equipped with advanced features that make it stand out from other video recorders in the market. The OBA-AHD-8616N supports both analog and digital cameras, making it a versatile device that can be used with a wide range of cameras. It also has an intelligent search function that allows you to quickly find specific footage. Additionally, this video recorder supports remote access, allowing you to view your surveillance footage from anywhere in the world.


Product recommendations:


We highly recommend the Hybrid NVR OBA-AHD-8616N for businesses, homes, and any other location that requires comprehensive security. The device is extremely easy to install and use, and it offers a level of security that is unmatched by other video recorders. Don't settle for less - get the Hybrid NVR OBA-AHD-8616N today and ensure the safety of your property.

Keywords: security, video recorder, surveillance, versatile, intelligent search, remote access, comprehensive security, easy to install, safety



Data sheet
Modello

OBA-AHD-8616N

Marchio

OBA

Onvif

Yes

Visione PC/Smartphone

Yes

Compressione video

H265

AUDIO in/out

Yes

Motion

Yes

Power

12v
You might also like
Stay ahead of the electronic trends with our new selection.