w3c
w3c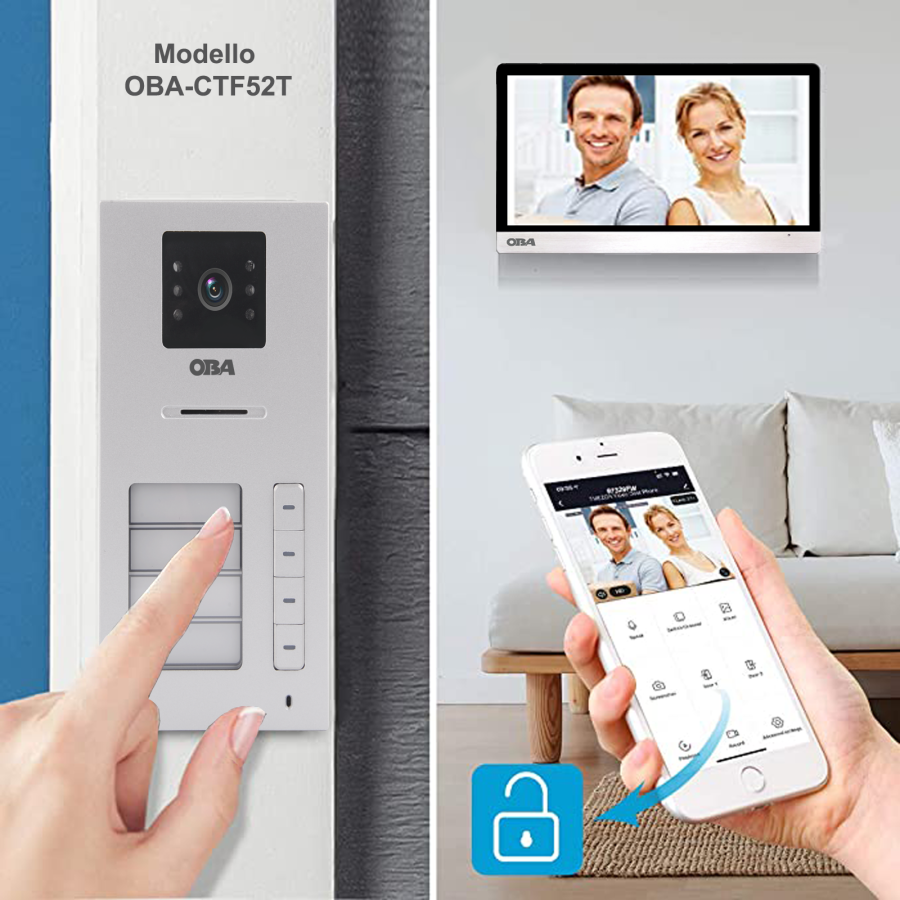 "Enhance Home Security with OBA Videocitofono MT82S: 1080P, 4 Buttons, 4 Wires, Compatible with OBA-MT82S Monitor"
€75.74
€105.74
Save €30.00
"OBA-MT82S Wired Video Doorphone with 4 Buttons - Compatible with OBA-MT82S Monitor"
100% secure payments
Security policy
(edit with the Customer Reassurance module)
Delivery policy
(edit with the Customer Reassurance module)
Return policy
(edit with the Customer Reassurance module)
Product detailed description:


Looking for an advanced intercom system that keeps you connected with visitors at your doorstep? Look no further than Videocitofono OBA-MT82S! This cutting-edge intercom features 4 buttons and 4 wires, allowing you to easily communicate with guests and visitors without ever leaving the comfort of your home.


Product features:


- 4 buttons and 4 wires for easy communication
- Compatible with monitor OBA-MT82S for added convenience
- High-quality video and audio transmission for clear communication
- Sleek and modern design for a stylish addition to your home
- Easy installation process for quick and hassle-free setup

With its impressive range of features, Videocitofono OBA-MT82S is the perfect choice for anyone looking to enhance their home security and communication capabilities.


Product recommandations:


Looking to make the most of your Videocitofono OBA-MT82S? Here are some recommendations to help you get started:

- Consider pairing your intercom with a high-quality security camera to get a complete view of your home's surroundings
- Opt for professional installation to ensure your intercom is installed correctly and functioning properly
- Take advantage of the OBA-MT82S monitor compatibility for added convenience and functionality

Don't miss out on the opportunity to upgrade your home's security and communication capabilities with Videocitofono OBA-MT82S. Place your order today and experience the difference for yourself!
You might also like
Stay ahead of the electronic trends with our new selection.