w3c
w3c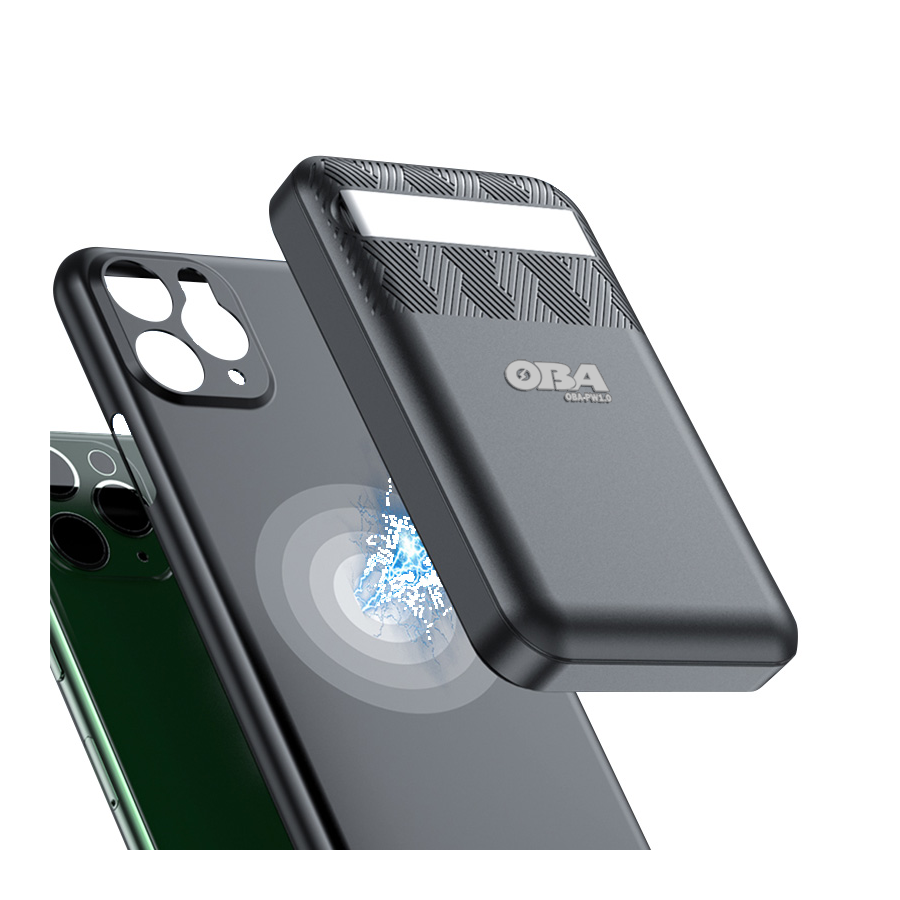 "Stay Connected on-the-go with OBA's 10000mAh Power Bank: Fast Wireless Magnetic PD 22.5W Charging, LED USB-C & USB MagSafe"
€16.97
€31.97
Save €15.00
OBA-PW1.0 Power Bank 10000mAh is a portable magnetic charger perfect for those who want to stay connected. With its advanced wireless magnetic PD 22.5 W technology, it can charge your devices quickly and safely. Additionally, the Power Bank features USB-C and USB MagSafe LED lights for easy monitoring of the battery level. Its 10000mAh capacity ensures a long-lasting battery life, while its lightweight and portable design makes it easy to carry around. Ideal for frequent smartphone, tablet, laptop, and other electronic device users, the Power Bank 10000mAh OBA is a reliable power source for those on the go. Don't get caught without battery; always have OBA's Power Bank 10000mAh with you.
100% secure payments
Security policy
(edit with the Customer Reassurance module)
Delivery policy
(edit with the Customer Reassurance module)
Return policy
(edit with the Customer Reassurance module)
OBA's 10000mAh Power Bank is a high-quality portable charger, ideal for frequent travelers or anyone in need of an additional power source for their smartphone or tablet.

The Power Bank features a 22.5W magnetic PD wireless charging technology, ensuring quick and efficient device charging. The charger also comes equipped with a USB-C LED and MagSafe USB, allowing for easy device charging at any time and wherever you may be.

With its 10000mAh capacity, OBA's Power Bank guarantees a full charge for your smartphone or tablet, keeping your device powered even during long trips or busy workdays.

Additionally, the Power Bank boasts a sleek and compact design, making it easy to carry and use on the go. Thanks to its versatility and reliability, OBA's Power Bank is an ideal choice for anyone in need of a dependable and high-performing power source for their mobile device.
You might also like
Stay ahead of the electronic trends with our new selection.
Customers who bought this product also bought: